Utica Bread French Bread line includes French Pan Loaf and French Country Batard. This is a very approachable line of breads. Utilizing our French dough we practice an overnight bulk fermentation. This builds a nice flavor with a mild acidity. From there this dough can become many things.
One path will take this dough down a longer path of fermentation and flavor development to the baguette and Parisian. The other path will bring us to our French line of breads which posses a soft crumb and a light to medium crust.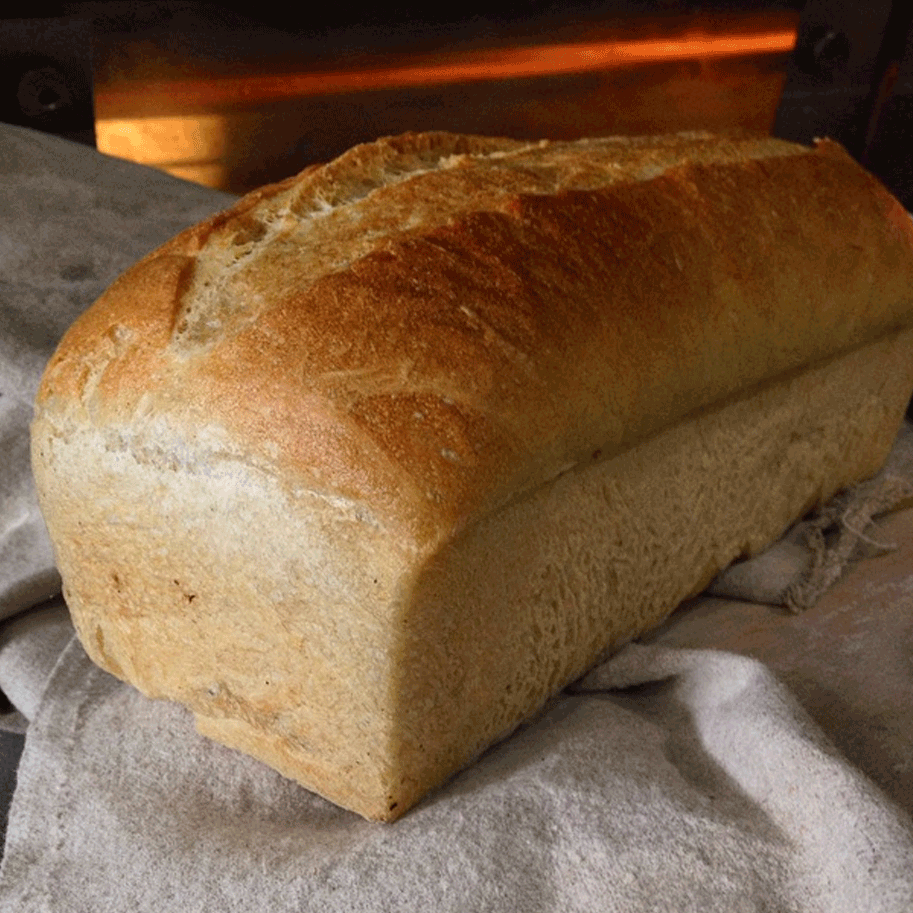 Bread Flour, Malted Barley Flour, Salt, Yeast, Water, Salt
A Simple usage for French Bread
French Pan Loaf is our friendly loaf of approachable, mild sandwich bread. It contains a slight tang and toasts quite well. Kids love this loaf as it makes the simple, ubiquitous PB&J! We vote to leave that golden brown crusts attached!
A variation of a French Pan Loaf but hand shaped into a Batard. The crust is more present and more traditional to the European artisan nature of our bakery!
More ideas for French Bread
The sky is the limit with this versatile dough. Stuffing, French toast, bread pudding, Strata, bread crumbs, meatballs or meatloaf, and whatever you desire… this mild bread is a vehicle for whatever you have in mind.