Hello BREAD LOVERS OF CNY!
Lots of great things happening at Utica Bread – one of which is the recently released Whole Wheat Levain!
Our Whole Wheat flour is sourced from Farmer Ground Flour in Trumansberg, NY. At Farner Ground, the wheat is stone ground and unrefined. A grain of wheat, or kernal, is composed of the bran, endosperm and germ. They key difference between white and whole wheat flour is the removal of bran and germ from the kernal in white flour. What's left is endosperm, which has the highest starch content. Keeping the whole kernel adds complexity, flavor and allows you to produce a healthier flour.
Check out the link below where we sit down with our friends at Farmer Ground and talk about their process and flour.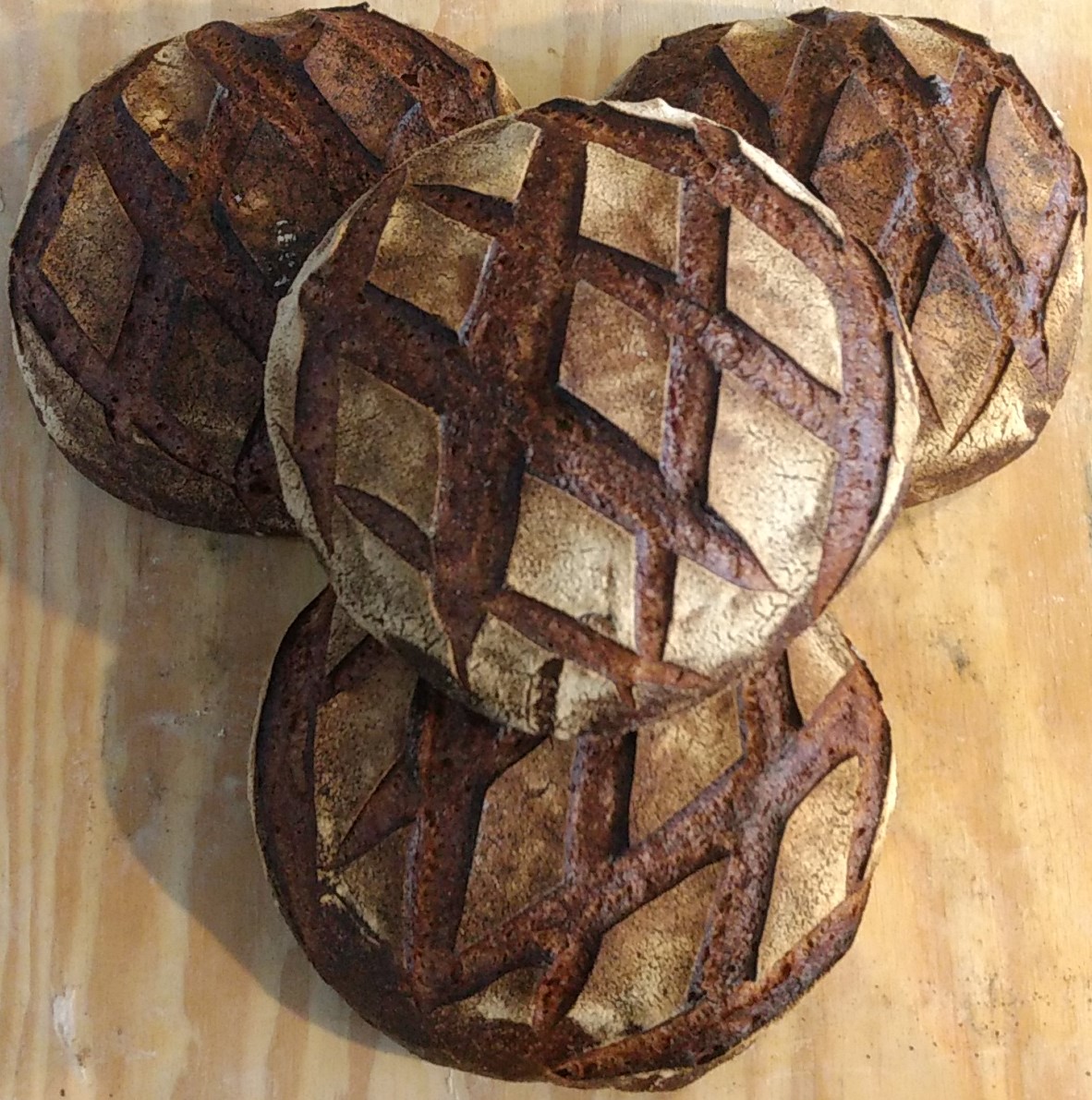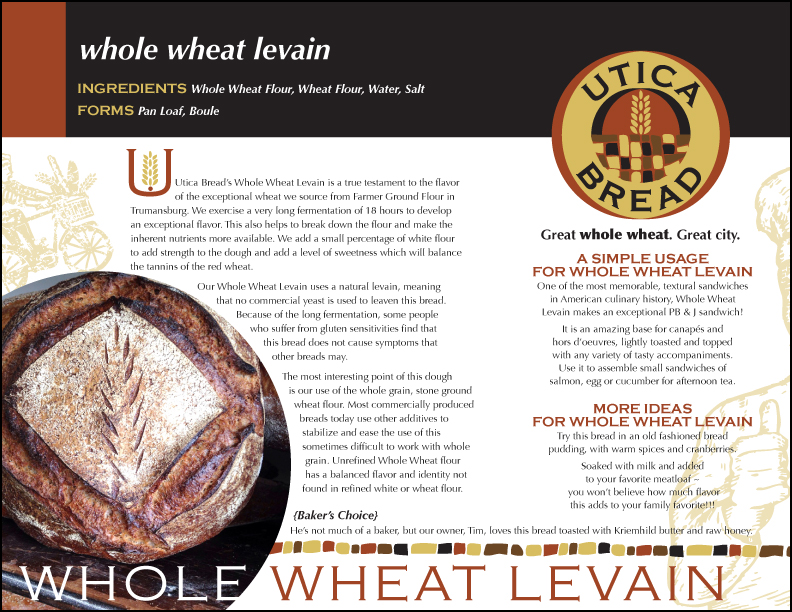 So I URGE you to come check out our Whole Wheat Levain! It has become my morning staple; toasted with blueberry-ginger jam. I hope we can make it a morning staple for you as well.
Cheers!
Alyssa Dibble, General Manager