There is a simple joy in eating a loaf of bread made fresh daily and not loaded down with preservatives to make it last for weeks as it travels from one part of the country to another. Our bread is fresh and local. The hard crust provides satisfaction of eating something substantial. And the soft yet firm crumb contrasts the mouth-feel of the crust. The flavors invade your taste buds as the aroma adds to the experience.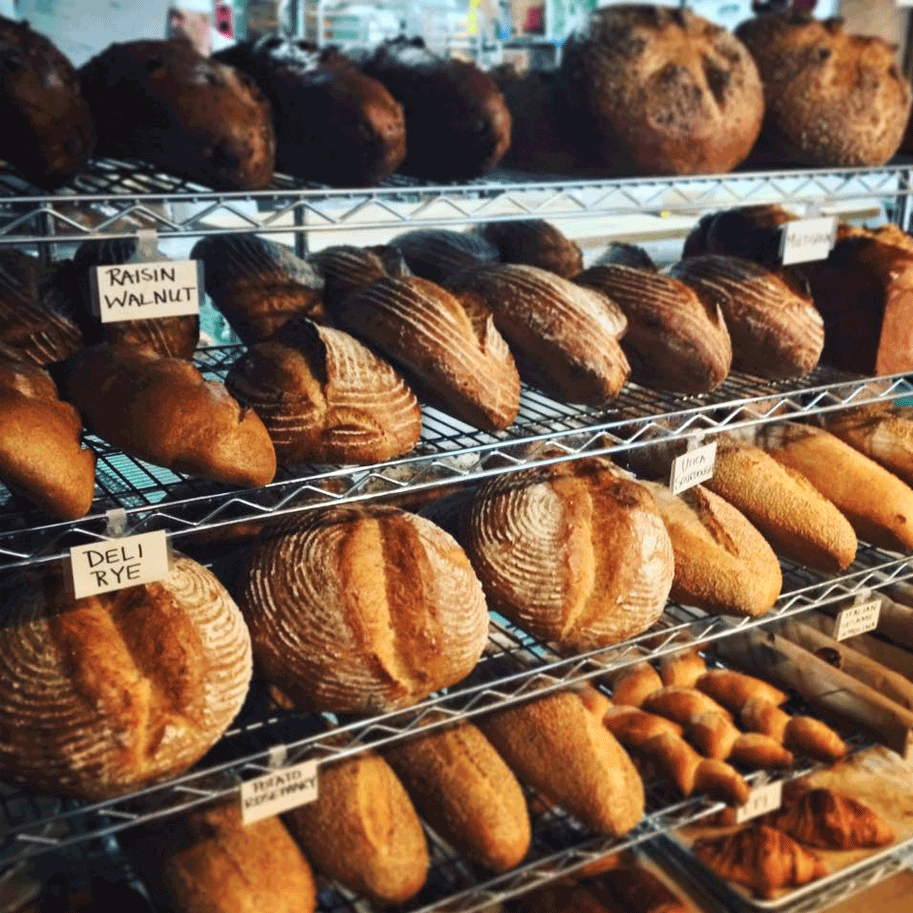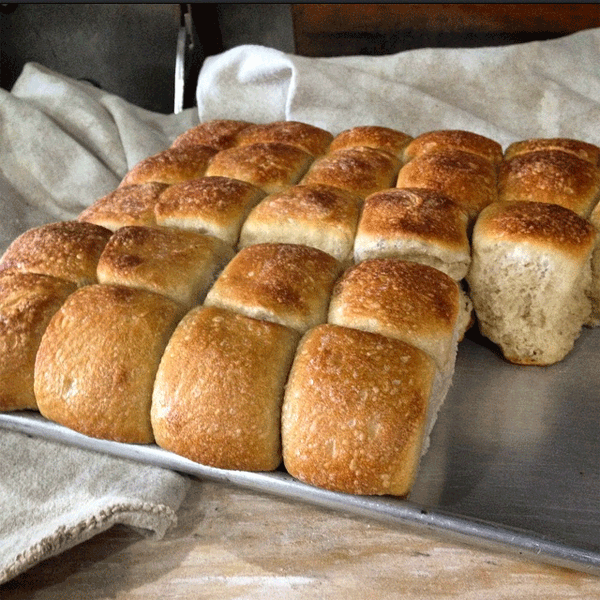 Utica Bread French Bread line includes French Pan Loaf, French Butter Rolls, and French Dinner Rolls. This is a very approachable line of breads. Utilizing our French dough we practice an overnight bulk fermentation.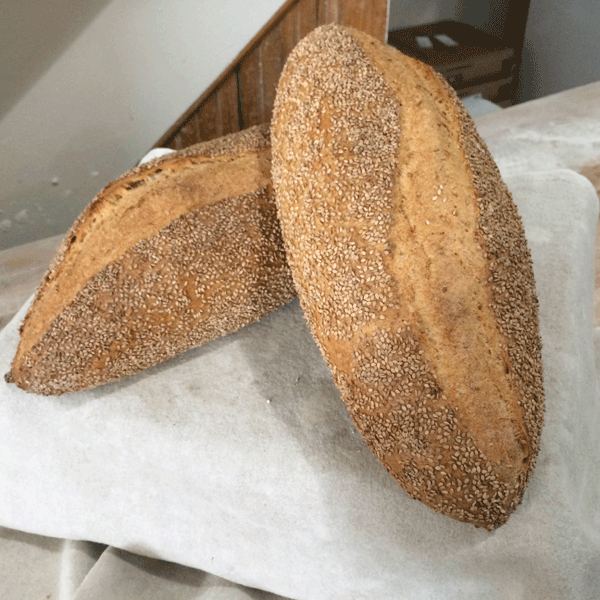 Utica Bread Sesame Batard is our homage to Italian Bread. A large, airy loaf due to the addition of our softer bread flour. The addition of sesame inside and out provides two wonderful layers of flavor.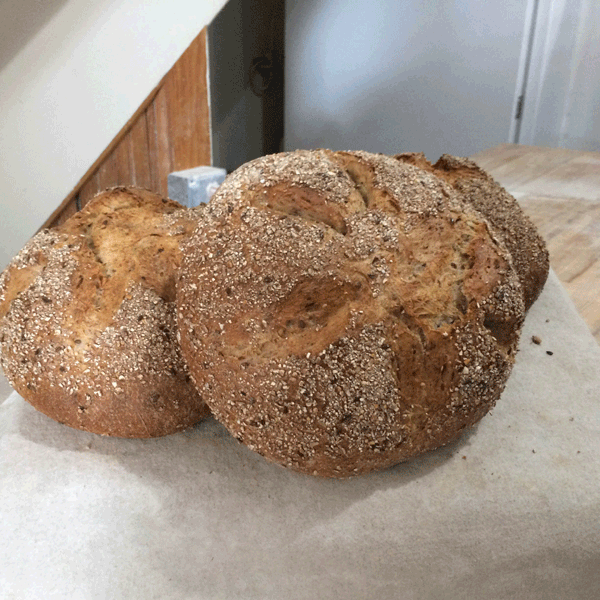 Utica Bread Multigrain is produced using a technique known as a "hot soak". The cereals and seeds are covered with boiling water and allowed to steep overnight before production. This moist mixture gives the bread a crumb unlike anything else we produce.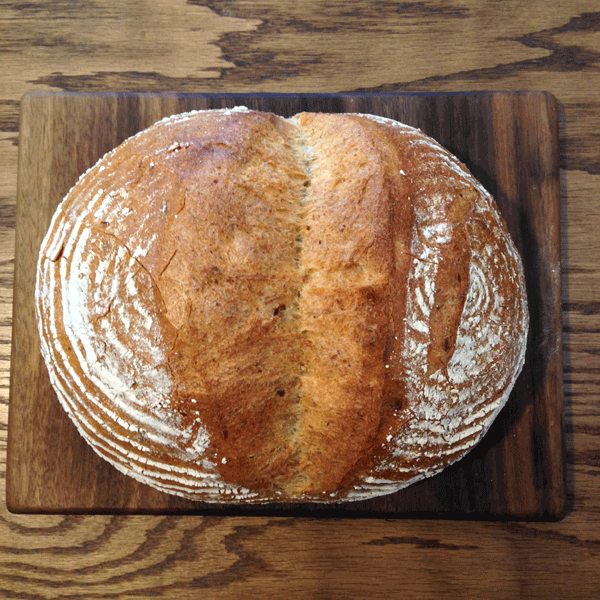 Utica Bread Potato Rosemary starts very simply by slow roasting Yukon gold potatoes to build and intensify their flavors. The potato is then added right to the dough while it's mixing.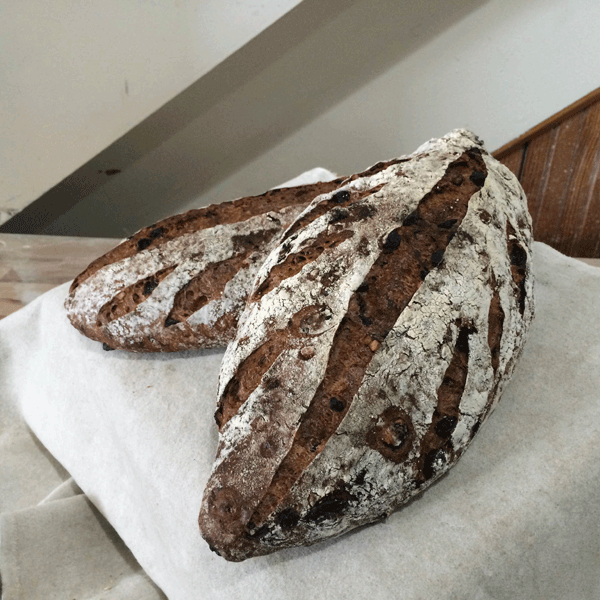 Utica Bread Raisin Walnut is one of our most popular breads. Raisin walnut is literally LOADED with dark raisins and chopped walnuts. The addition of rye and whole wheat flours lend an earthiness to this bread, helping to balance the sweetness of the raisins.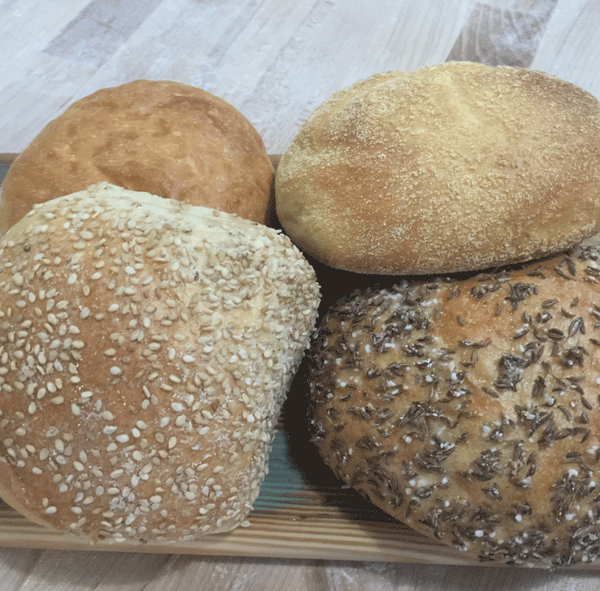 Our roll selection is perfect for a wide variety of applications. Brioche Burger Bun, Sesame Roll, Cornmeal Kaiser, Kimmelweck Roll.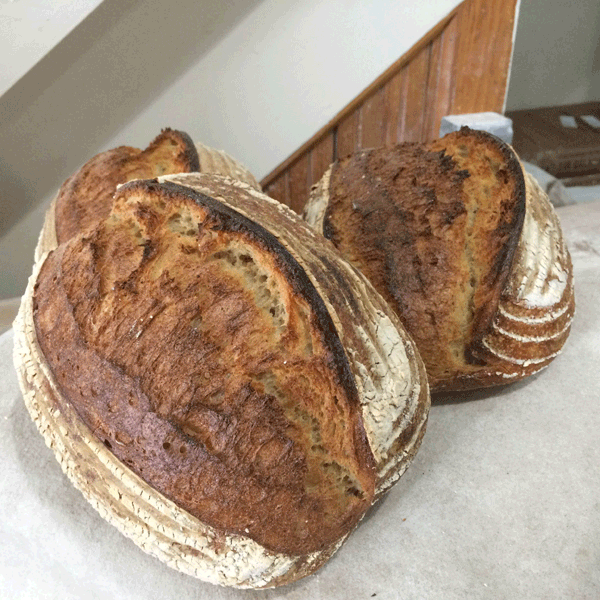 Utica Bread Sourdough is a study in bread, an amazing example of the range of flavors that can be produced from the three simple ingredients: wheat, salt and water. From culture to loaf, this bread takes approximately 48 hours to produce.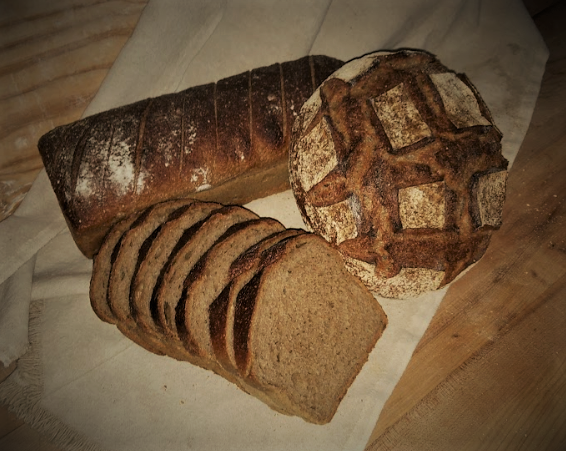 Utica Bread Whole Wheat Levain is made from  70% whole wheat flour, 30% wheat flour. We exercise a long autolyze bulk fermentation creating a soft but full volume loaf.